GET YOUR OWN SACRED MALA NECKLACE OR BRACELET DESIGNED WITH A SPECIFIC POSITIVE INTENTION, HANDMADE USING HIGH QUALITY CRYSTAL BEADS + CHARGED WITH THE HEALING POWERS OF MOTHER EARTH
VIEW MALAS NOW
Mala Necklaces
Mala Bracelets
Notes of Appreciation
"The pieces Karla creates are absolutely wonderful. Her malas carry the crystals' and the animals' powerful healing properties. They become your loyal companions: they are truly magical."
-Barbara Mori, Actress
"I have always admired the creativity and heart in Karla's work. She created a mala in response to my request that is stunning, embodies everything I had hoped, and carries a beautiful energy of love and courage. I am loving it. Her intuition and creative eye exceeded my expectations."
-Lori R, Energy Healer, Bend, OR
"I love my mala. When I linked up with it, I knew it was just as I had envisioned it: I can feel the energy of the oceans in it. Karla is seriously talented."
-Jane S, Spiritual Teacher, Ashland, OR
GUIDED BY INTUITION, I ALCHEMIZE THE VIBRATORY FREQUENCY OF CRYSTALS AND ANIMAL ENERGIES TO CREATE SACRED MALAS & BRACELETS THAT CAN AID YOU ON YOUR HEALING JOURNEY
The Artist
Karla Diaz Cano
It is said that we don't choose crystals, but crystals choose us. My wish is that the piece that chooses to go home with you touches your heart, speaks to your soul, and becomes a daily reminder of your light, your inner capacity to heal and your deep, sacred connection to Mother Earth.
Guided by intuition, I alchemize the vibratory frequency of crystals and animal energies to create one-of-a-kind mala bracelets and necklaces. Each piece is made with a specific, positive intention inspired by a chakra, animal, or Element of Nature. The result is a piece of wearable art super-charged with light, magic and the healing powers of Mother Earth that can aid you on your healing journey.
As an effort to help create a world where every being knows love, I donate 10% of our profits from select pieces from our "Magic + Miracles" collection to organizations dedicated to creating a kind environment and caring for orphaned endangered wild animals.
Thank you deeply for your support.
May the whole world know love.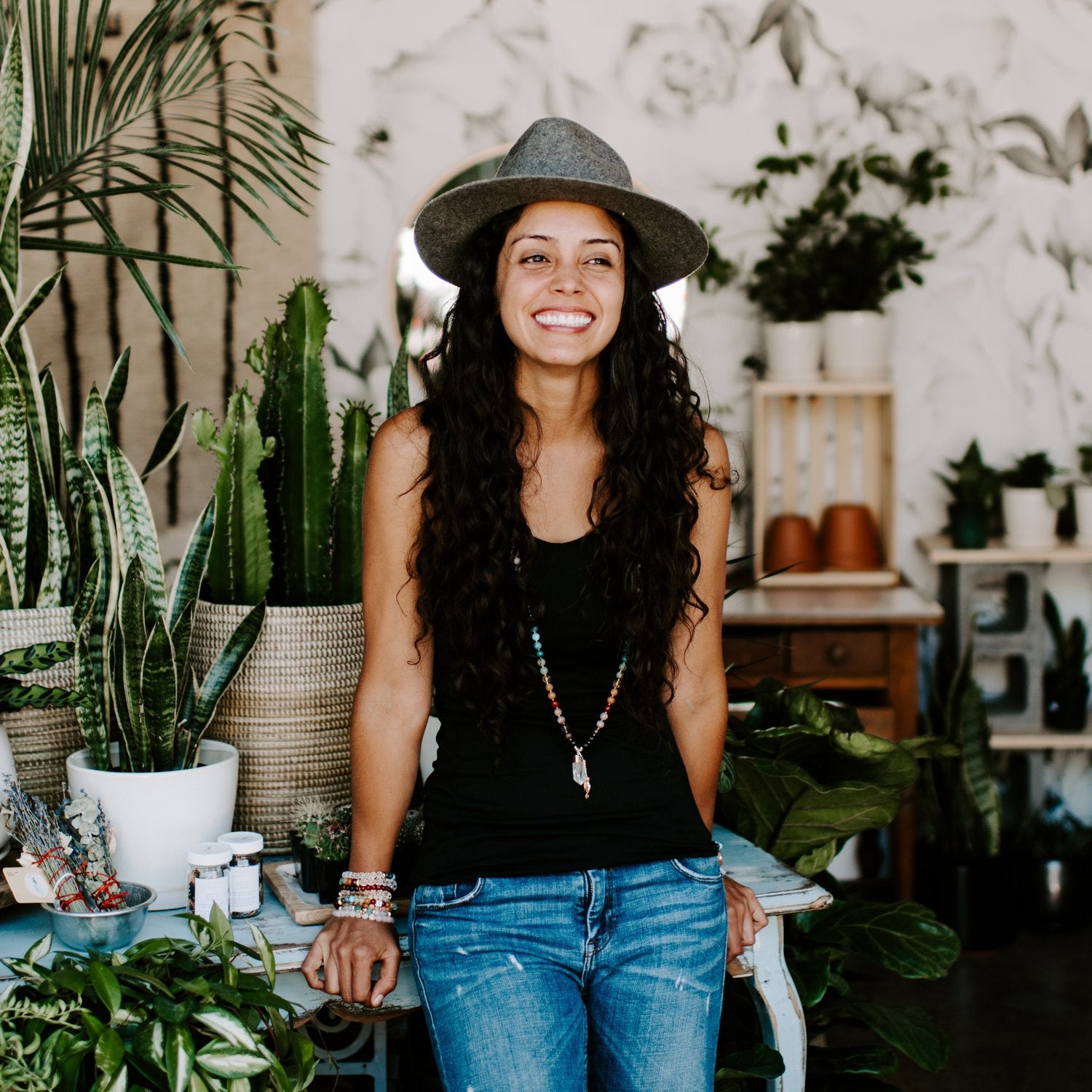 Tiklari has been featured in: